Protect Your Business With Commercial Generators
Commercial generators can help protect your business during a blackout or power outage.  Due to the increasing demand for electricity, power outages are occurring more frequently and lasting longer. It is important to know and understand how much a power outage will cost your company. As technology advances, business systems are becoming more automated and more dependent on electricity. Ask the question, "Would a power failure affect the operations of my business?"  Modernization of business systems have made us vulnerable to blackouts.  The good news:  Automatic standby commercial generators will keep your business operating and keep your revenue coming.  Stand out among your competitors when their doors are closed and yours remain open. 

Scroll Generator Brands: GENERAC, KOHLER, CUMMINS, BRIGGS & STRATTON, CHAMPION
Please Note
: If you don't see the generator you are looking for here,
contact us
right away! Not all generators are listed on our website.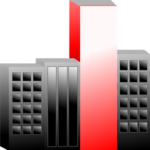 LT Generators | Helping Our Clients Protect the Things That Power Their Business
Authorized Generac & Kohler Dealer of Automatic Backup Natural Gas, Propane, & Diesel Generators
IT and computer systems keep operating

Security systems keep employees safe

No disruption to equipment

No disruption to  manufacturing of products

Employees are productive, not idle

Refrigeration of goods will not fail

Medical/surgical equipment keep working

No loss or damage to inventory

Air conditioning, heating, appliances, lighting and more are not interrupted
LIGHTING INSIDE AND OUTSIDE
INTERNET AND SMART TECHNOLOGY & APPLIANCES
MONETARY LOSSES FROM UNPRODUCTIVE LABOR
CELL PHONES, COMPUTERS & OTHER DEVICES
WANT TO PROTECT YOUR BUSINESS
DURING A BLACKOUT OR EMERGENCY?
Book your appointment at (818) 787-1470
Let our experts help you protect your business.

More Than 200 positive client Reviews
We have lost power in our neighborhood a few times since we installed our generator due to power outages & electrical storms. It is incredible to have power to the appliances & electronics that we need most. It is a good feeling to know that in a crisis we are still able to have power where most needed! LT Generator staff has been there whenever we have needed them for maintenance & assistance. I highly recommend installing a generator with them.